Babysitters in Leeuwarden Vrijheidswijk
Babysitter Leeuwarden Vrijheidswijk wanted? You will find a reliable babysitter in Leeuwarden Vrijheidswijk here. We have 74 active babysitters in Leeuwarden Vrijheidswijk matching your search criteria and even more in the neighborhood of Leeuwarden Vrijheidswijk!
Babysitter Leeuwarden Vrijheidswijk wanted? There are 74 active babysitters in Leeuwarden Vrijheidswijk matching your search criteria.
Hi! Mijn naam is Boet en ik ben 20 jaar oud. Ik heb een lange tijd elke week opgepast op een familie met 4 kinderen en had daarnaast hier en daar oppasadresjes. Ik vind het super leuk..
Hallo! Mijn naam is Wanda en ik ben 19 jaar. Ik ben sinds kort woonachtig in Leeuwarden en studeer hier pedagogiek. Ik zoek een oppasbaantje om mijn ervaring met kinderen te vergroten..
Lieve ouders, Ik rook niet en ik beschik over een auto + rijbewijs. Afgeronde studie: Pedagogisch medewerker kinderopvang Pedagogisch medewerker jeugdzorg Stage ervaringen:..
Hee hoi, Ik ben Lisa, ik ben 20 jaar oud en ben net gestart met de ALO in Groningen. Verder hou ik ervan om te sporten en vind ik werken met kinderen erg leuk. Voor de ALO heb ik..
Hoi! Mijn naam is Sanne, ik ben 21 jaar en woon in Leeuwarden samen met mijn vriend. Zoek je een flexibele oppas? Dan kom ik graag oppassen op een doordeweekse dag/avond of in het..
Hallo, mijn naam Daphne (19) en studeer en woon in Leeuwarden. Mij lijkt het leuk om naast mijn opleiding af en toe op te passen. Hello, my name is Daphne (19) and I'm a student..
Hoi, mijn naam is Hannah. Ik ben 20 jaar en heb al heel wat oppaservaring met mijn jongere zusje, mijn neefjes en nichtjes en schoonfamilie. Ik heb al gewerkt met meerdere leeftijdsgroepen..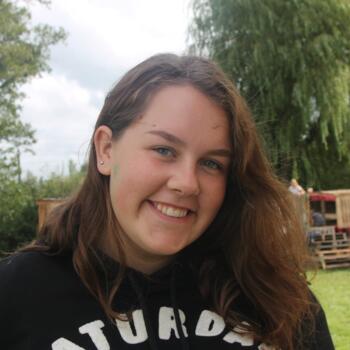 Ik kan goed met kinderen opschieten en heb al oppaservaring door eerdere oppasadressen te hebben gehad. Ik ben dit jaar begonnen aan de PABO te Leeuwarden. Ik kan redelijk koken en..
Verklaring Omtrent het Gedrag (VOG)
Ik ben op zoek naar vaste uren naast mijn invalwerk bij een KDC en Wonen voor kind en jeugd. Dit kan in de vorm van gastouder bij mensen thuis of ald oppas. Ik heb naast mijn kinderEHBO,..
Hoi ouders! Ik ben op zoek naar een nieuw oppasadres. Ik heb al een paar jaartjes oppaservaring en vind het leuk om met kinderen te koken, voor te lezen, te helpen met huiswerk,..
Mijn naam is Donny en ik ben 23 jaar. Momenteel zit ik op NHL Stenden en doe ik een Hbo-opleiding. Vroeger paste ik altijd al op neefjes en nichtjes. Ook heb ik in de tussentijd voor..
Hey, my name is Yara and I am an international student in Leeuwarden. I am from Germany and I am looking for a babysitter job in Leeuwarden :) I have experiences with babysitting since..
Hey hallo! Mijn naam is Tina. Ik ben 20 jaar en woon in Leeuwarden. Momenteel studeer ik aan de Pabo op het NHL Stenden in Leeuwarden. Hiervoor heb ik de opleiding Onderwijsassistent..
Hi, my name is Zaneta and I am 24 years old. I come from Czech republic, I moved to Leeuwarden last year with my dutch boyfriend. At this moment I speak mostly english, but my dutch..
Ik heb in het verlede veel opgepast en wil dat nu graag weer gaan doen, Ik vind het ergleuk om met kinderen te knutselen en allerlei leuke dingen te gaan doen.
Cities nearby
Neighborhoods in this district