Search childcare agency
33 childcare agencies matching your search
Gastouderbureau Toppie is een landelijk geregistreerd gastouderbureau dat samenwerkt met gastouders en ouders door héél Nederland. De diensten van Gastouderbureau Toppie bestaan uit..
Gastouderland Nederland is een erkend geregistreerd gastouderbureau met een landelijke dekking. Onze missie is om u kwalitatieve ondersteuning te geven bij de opvang van uw kind(eren)...
Last activity: 2 days ago
Gastouderbureau De Kanteling bemiddelt, begeleidt en ondersteunt ouders en gastouders bij het vinden van een match. Wij begrijpen het belang van een klik tussen ouders en gastouders...
Last activity: 2 days ago
Beste ….., Wij zijn gastouderbureau De Oppas en zijn vrijwel altijd op zoek naar gemotiveerde gastouders maar ook altijd op zoek naar leuke gezinnen. De Oppas staat voor betrouwbaarheid,..
Last activity: 5 days ago
Gastouderbureau Mare is een van de grootste landelijke gastouderbureau's met een sterk regionaal karakter. Wij geloven dat lokaal maatwerk en aandacht de sleutel is tot tevreden gast-..
Last activity: 1 week ago
Gezocht: Oppas+plus! Wil je (leren) oppassen bij kinderen met diabetes type 1? Kom ons helpen! Stichting D-Support zoekt geschikte oppas voor gezinnen waar een van de kinderen diabetes..
Last activity: 2 days ago
Beste ouder, wettelijk vertegenwoordiger, Als begeleider beschikbaar voor uw kind met een verstandelijke beperking, echter heb ik hiernaast een specifieke expertise. Na jarenlange..
Last activity: 4 days ago
Opstaan, aankleden, ontbijten, schoenen aan... Help, schoenen kwijt! Jullie moeten over twee minuten weg. Eerst naar de kinderopvang. Je rent met de kinderen naar binnen en wisselt..
Last activity: 1 week ago
Je zoekt kinderopvang thuis Wil je opvang voor jouw kind(eren) thuis? Met een nannie via Nannies Network wordt alles tot in de puntjes goed geregeld! Met een passende opvang ouder,..
Last activity: 6 days ago
Hallo ik ben quinsey en ben 12 jaar ik pas heel vaak op mij zusje ik hoop dat u een leuke opa's nodig heeft want ik vind kinderen heel leuk en wil graag dingen met kinderen doen zoals..
Last activity: 2 days ago
Voor ouders, gastouders en nanny's! (Ook als je al gastouder/nanny bent). Op zoek naar een leuk, kleinschalig Gastouderbureau? Hou je van persoonlijk contact en korte lijntjes? Op..
Last activity: 1 week ago
Gastouderbureau BOB Nissewaard verzorgt alles rondom het vinden van een leuke, lieve, betrouwbare en gediplomeerde gastouder, regelt alle zaken die nodig zijn vooraf, tijdens en na..
Last activity: 3 weeks ago
Als gastouderbureau zijn wij actief in Zuid-Oost Drenthe. Wij zoeken gastouders die vanuit hun eigen huis willen opvangen en ook gastouders die bij het gezin thuis willen opvangen...
Last activity: 3 weeks ago
Als ouder breng je jouw dierbaarste bezit bij de Gastouder. Je laat je kind niet ''even bij de oppas', maar in een veilige, leuke, gezellige en vertrouwde omgeving. Het doel van Mellebel..
Last activity: 1 month ago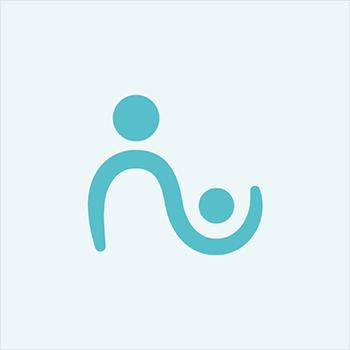 Voor diverse aanvragen zijn wij met spoed op zoek naar nieuwe gastouders in de regio Gelderse Vallei (m.n. Ede, Veenendaal) en Amersfoort/Nijkerk. Al 15 jaar biedt Christelijke Gastouderopvang..
Last activity: 1 month ago
---
---
Are you looking for a suitable childcare agency?
Babysits has the largest overview of childcare agencies, with 33 agencies currently available matching your search criteria. Find yourself a childcare agency to care for your child(ren) on the most active babysitting community in no time!
---
Childcare agencies in large cities