Find babysitting jobs
3.458 families matching your search
3 children (Toddler and Preschooler)
Beste oppasser, Wij, Femke en Ronald, hebben twee zoontjes van 7,5 en 6 jaar en een dochtertje van 4 jaar. We wonen in Utrecht, Leidsche Rijn, houden van het leven, genieten van de..
1 child (Preschooler)
Tessa is een heerlijk lachebekje. Ze heeft momenteel wat moeite om in slaap te vallen, maar dat is hopelijk een fase. Ze is drie, bijna vier. Verder heb ik op dit moment niet zo veel..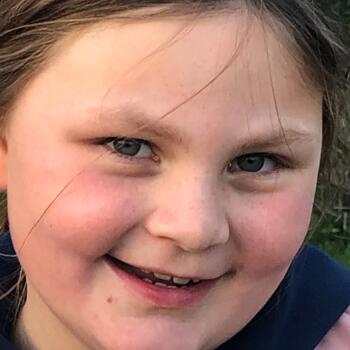 1 child (Gradeschooler)
Voor mijn dochter Felicia van 11 jaar, zoek ik een gezellige oppas. Felicia is een sociale en positief ingestelde meid, die van spelen houdt.` Buiten spelen doet ze graag. Het oppassen..
2 children (Preschooler and Gradeschooler)
Vaste oppas gezocht! Voor twee jongens van 4 en 8 jaar ⚽️🏹🎣🎸 Ben je iemand die van afwisseling houdt en die deze jonge welpen in bedwang kan houden? 🦁🦁 Kom dan lekker spelen en pret..
2 children (Toddler)
Wij zijn een gezellig jong gezin in Amsterdam Oud-Zuid en op zoek naar een betrouwbare oppas aan huis voor onze twee kinderen van 1,5 jaar (J) en bijna 4 jaar (M). We hebben per direct..
Average response time: 19 hours
Last activity: today
€10,00/hr
3 children (Baby, Toddler and Preschooler)
Dag! Per half oktober zoeken we een lieve oppas voor onze kinderen. Het gaat om een baby van dan 5 maanden, haar broertje van 2 en grote broer van 4. Je bent het grootste gedeelte..
1 child (Toddler)
Good morning! We are Magdalena and Esteban, and our little Florencia, who is a little over 2 years old. We are looking for an attentive and caring babysitter for our daughter, to..
2 children (Gradeschooler)
Hoi! Ik ben de (alleenstaande) moeder van Annelise (10 jaar, groep 6) en Gabriël (7 jaar, groep 4) en we zijn dringend op zoek naar 1 lieve, zorgzame gastouder die ons vanaf juni 2022..
2 children (Gradeschooler)
Lieve oppas dames, We zoeken met spoed een oppas die de kinderen naar en van school kan brengen/ halen. Maandag ochtend 7 tot half 9 en middag 3 tot half 5 Dinsdag 7 tot half 9 Woensdag..
2 children (Baby and Preschooler)
Hallo, wij zijn een gezin met papa mama, ons zoontje Lucas van april 2018 en ons dochtertje Liv december 2021. Daarnaast hebben wij een hond, twee poesen en twee konijnen(in de tuin)...
2 children (Baby and Toddler)
Hoi! Wij zijn dringend op zoek naar iemand die de dinsdag en de vrijdag kan oppassen op onze 2 jongens. Van 1 en 3,5 dit zal om dagen gaan dat de kinderopvang niet opvangt en ik..
2 children (Preschooler and Gradeschooler)
hallo, wij zijn op zoek naar oppas voor ons jongens Robin en Lukas (5 en 9 jaar oud). ma, di, don van 14.30 tot 17.00 woe van 12.30 tot 17.00 de kinderen ook vanuit school halen, Waterland..
Average response time: 5 hours
Last activity: 1 day ago
€7,06/hr
1 child (Gradeschooler)
Hi dames, Wij wonen in Velsen-Noord mijn dochter van 8 Myra en ik. Ik ben opzoek naar een oppas voor de avonden of eventueel in het weekend overdag. Dit is wisselend, maar ik ben..
3 children (Toddler and Gradeschooler)
Lieve oppassen, Wij zijn op zoek naar een vrolijke, actieve, betrouwbare oppas/gastouder aan huis voor onze 2 lieve meisjes van bijna 6 en 7 jaar oud en zoon van 2. Op dit moment..
3 children (Preschooler, Toddler and Gradeschooler)
Wij zoeken per 20 juni 2022 1 voorschoolse oppas voor onze 3 lieve kinderen ). We hebben allebei 1 drukke baan en zoeken voor de maandag en dinsdag iemand van ca 7u-9u, die met de..
Last activity: 3 days ago
€10,00/hr
---
---
Are you looking for a babysitting job?
Find the perfect family to babysit for via Babysits, with 3.458 jobs currently available matching your search criteria. You decide when to work and how much you earn! Find a great babysitting job in no time!
---
Babysitting jobs in large cities